Click on the thumbnails to enlarge and then click again on the larger image that shows up: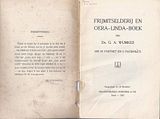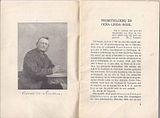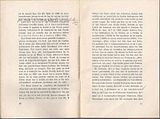 Dutch:
De belangrijkste volksmoeder, de 'eremoeder', zetelde in de hoofdburcht op Texland (Texel), genoemd naar 'Frya's tex', een soort grondwet, die daar op de wanden gebeiteld was. De inrichting van deze samenleving roept sterke associaties met een antiklerikale vorm van de 19de-eeuwse vrijmetselarij op
.
www.skepsis.nl
English:
The main folk mother the "honored mother", sat in the main burcht of Texland (Texel), named after "Frya's tex", a kind of constitution, that was carved on the walls. The organization of this society raises strong associations with an anti-clerical form of 19th century Freemasonry
.